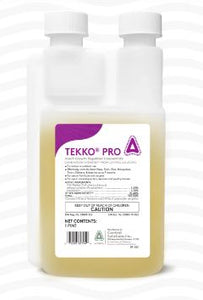 Control Solutions Tekko® Pro Insect Growth Regulator Concentrate
Tekko Pro is a groundbreaking combination insect growth regulator that disrupts the life cycle of listed insects, preventing them from developing into adults.
Product Details
Features & Benefits:
Inhibits re-infestation by listed cockroaches for up to 6 months and fleas for up to seven months.

Reduces egg production in houseflies and prevents development of larvae into adults.

Photostable for up to 14 days

Provides effective, longterm control of listed pests including cockroaches, fleas, ants and many more.